Labourpower is proud to announce the launch of our new website and we invite everyone to check out the new website at labourpower.com
This launch follows months of hard work by our team committed to creating a fresh look for the Labourpower website with easy to access information and a whole range of useful resources.
The new responsive design makes it easy for visitors to navigate the website on any device including your mobile phone or laptop. It also aims to provide a user-friendly way for job seekers, candidates and clients to learn more about Labourpower and our services.
Here are some of the new features that you can enjoy:
Job Seekers
Job Seekers will find an easy SEARCH FOR YOUR NEXT JOB tool on the website homepage
Simply enter a job title, industry and/or location, hit the red button with the white arrow and you'll be taken to all the latest vacancies.
Labourpower Employees
Under the CANDIDATE SECTION you will find easy to use resources where you can book your online induction
You'll also find a link to your Candidate Services portal. Here you can use your unique log-in ID to access rosters and submit your timesheet each week online.
Labourpower Clients
Under the CLIENT SECTION Labourpower clients will find an easy to complete form to let us know about the vacancies you need to fill. Our experienced labour hire team can respond quickly with quality people to meet your staffing needs
You also have access to the customised Labourpower Online Portal where clients can access open and transparent reporting that can be monitored by key stakeholders and tailored to your specific business needs.
Connect with Labourpower
It's never been easier to connect with Labourpower! Our new website also features links to the Labourpower Facebook, LinkedIn and Instagram pages so make sure you follow us on social media and stay up-to-date with all our latest news and job opportunities.
We'll also include regular new content on our website with useful job seeking tips and labour hire advice as well as our latest blog posts and company news in the NEWS & INSIGHTS section.
New Labourpower Logo
The website also features our new bolder and bigger logo design to reflect Labourpower's leading position in the industry today.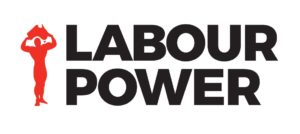 Labourpower is thrilled to share this exciting news with you and hope you enjoy the new look website that celebrates our company commitment to innovation, service excellence and continuous improvement.